"Some of these are from 1985 and 1986. This one's from 1988," says Ron Pokrasso, rifling through a flat file in one corner of Timberwick Studios. "This gives you an idea of the span of the show." Ron's 1,180-square-foot studio is tucked along a meandering dirt road between Santa Fe and Eldorado.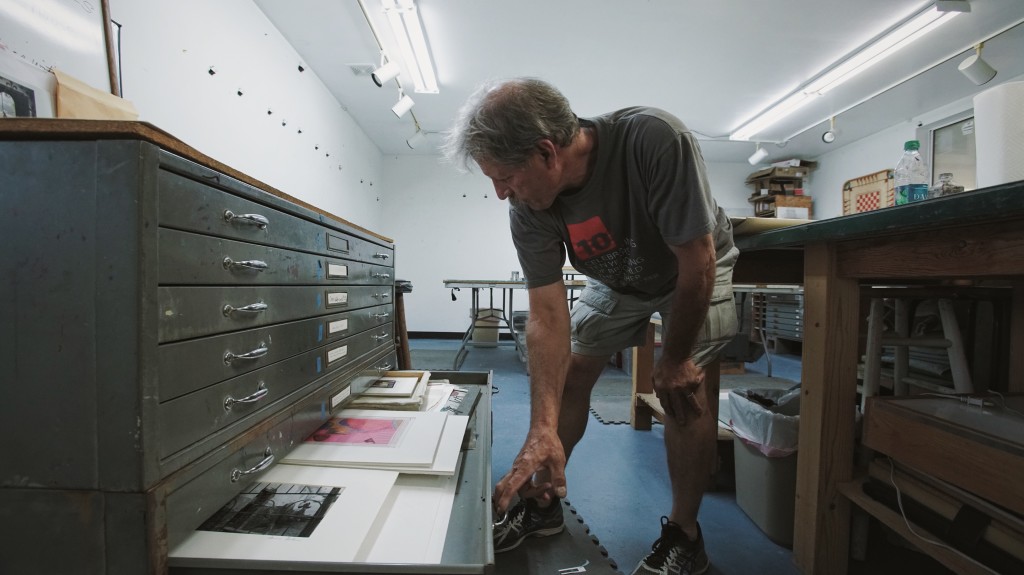 Over the last eight years, this place has been the artist's laboratory for aesthetic experimentation and his classroom for a community of printmakers from across the world. As his new studio rises in downtown Santa Fe, he's preparing to open Timberwick to the public one last time. Ron gave us a sneak peek at over three decades of artwork that he'll unveil at this Saturday's exhibition Farewell to Timberwick: Emptying Drawers and Clearing Racks.
Since his first Santa Fe show in 1985, Ron's artistic career has unfolded in exuberant bursts. He's known for bodies of work inspired by baseball, breakdancing and his notorious piano. As we dig deeper into Ron's archives, he recalls those years. "In my last studio at Old Arroyo Chamiso, I was incredibly productive," he says. "I was a full-time artist and I taught occasionally. As the economy started to shift, that flipped."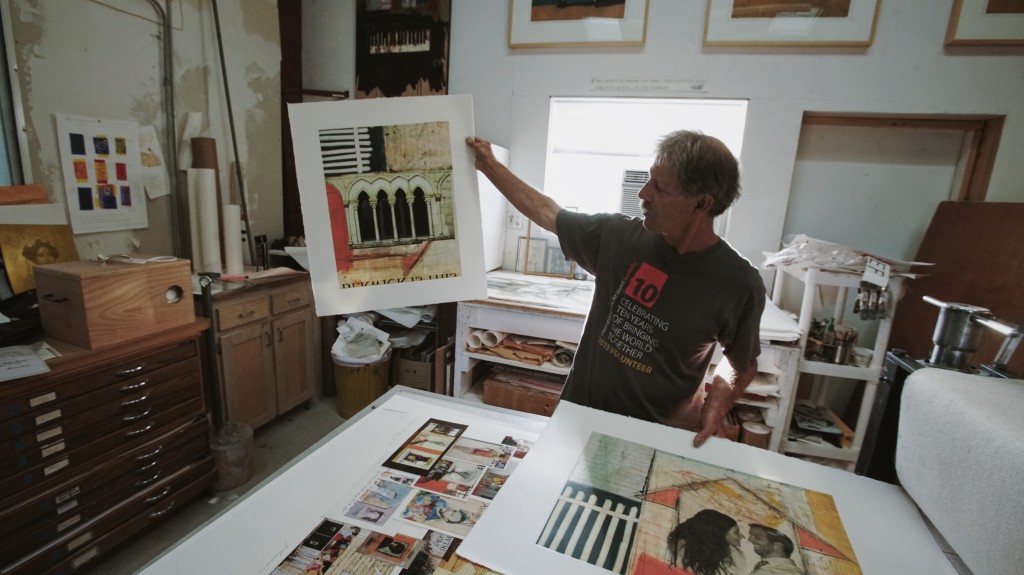 In the midst of the economic crash in 2008, and with the urging of his good friend Lynn Bernay, Ron acquired Timberwick. The 1,800 square foot studio became a gathering place for local and international printmakers. As an artist retreat, it was the perfect venue to ramp up the teaching load but it also meant that he was doing less art.
Now that he's built a supportive circle of accomplished artists, he's ready to increase his own output. Ron is building a new, 1,300 square foot studio on Galisteo Street and launching an online store. It represents another leap forward in his career, and highlights his confidence in Santa Fe's burgeoning contemporary art market.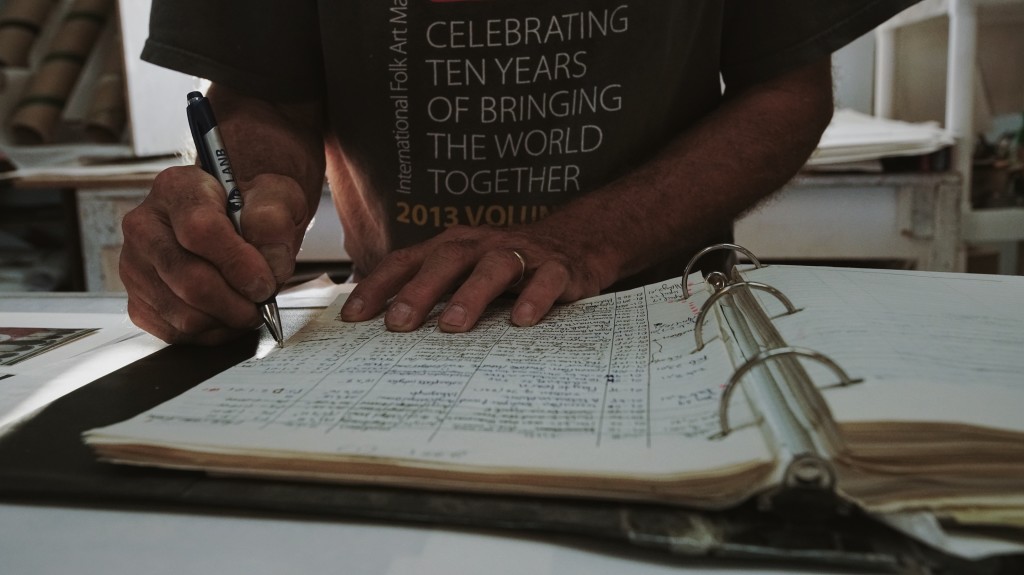 "I'm taking the opportunity to get into the studio and just produce," says Ron. "Before I start, I'm going back through the archives and offering up some hidden gems." Join Ron at 24 Timberwick Road for Farewell to Timberwick on Saturday, September 24 from 10:00 am to 7:00 pm. Click here to preview the complete catalog, and RSVP to the Facebook event to show your support!