"Maybe if I were the original Alice in Wonderland and fell through the rabbit hole… that would be something like this," said a visitor to Meow Wolf's House of Eternal Return. We spent an afternoon interviewing brave explorers inside the art collective's massive, mysterious art complex, and never heard the same description twice. The two-story Victorian house with portals to elaborate art installations has taken the world by storm, most recently appearing in the Los Angeles Times. The reporter wrote:
The name Meow Wolf alludes to the unique nature of what a visitor brochure describes as an "art complex." Adjectives such as "bizarre" and "peculiar" also fit the unique gallery — if that's even the right word — which is in a former bowling alley four miles southwest of downtown Santa Fe.
They aren't the only ones grasping for words. In all of the press coverage the George R.R. Martin-funded project has received—and even in our own blog posts on the subject—there's a certain quality to Meow Wolf's exhibit that mere explanations have failed to capture. The wonders hidden inside deserve poetic accounts, and the visitors we encountered delivered. They came up with dozens of out-of-this-world, from a Salvador Dali painting to a science fiction film. Check out the video above, and read some of our favorite quotes from the adventure below.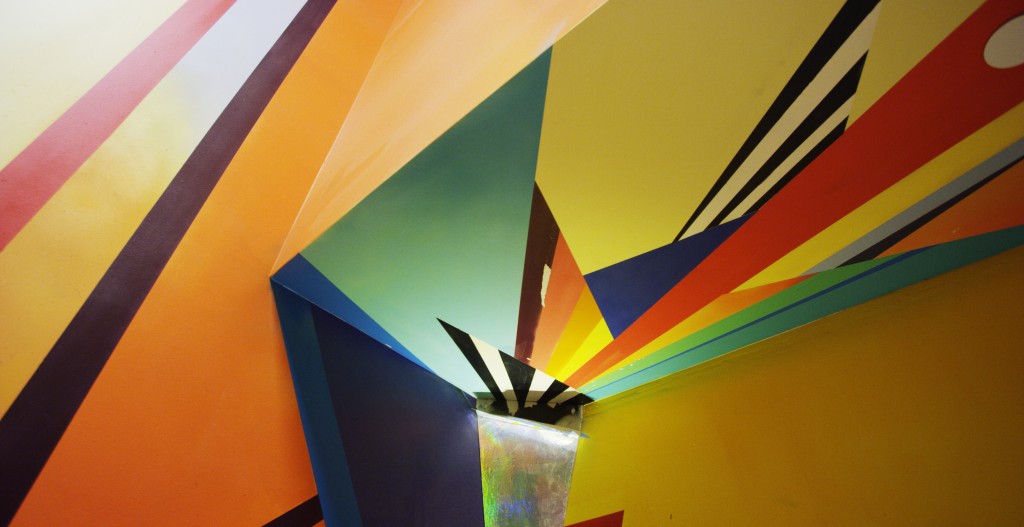 What is Meow Wolf?
"It's like a million different dimensions in one building."
"Like a really trippy video game in real life."
"Murder mystery meets art installation."
"There are different levels of experience, depending on your degree of consciousness."
"I don't think you could compare it to anything. It's way cooler than anything I've seen."
"I don't think I can explain it. You'll have to come here for yourself."
On that note, make sure to plan a visit to The House of Eternal Return!