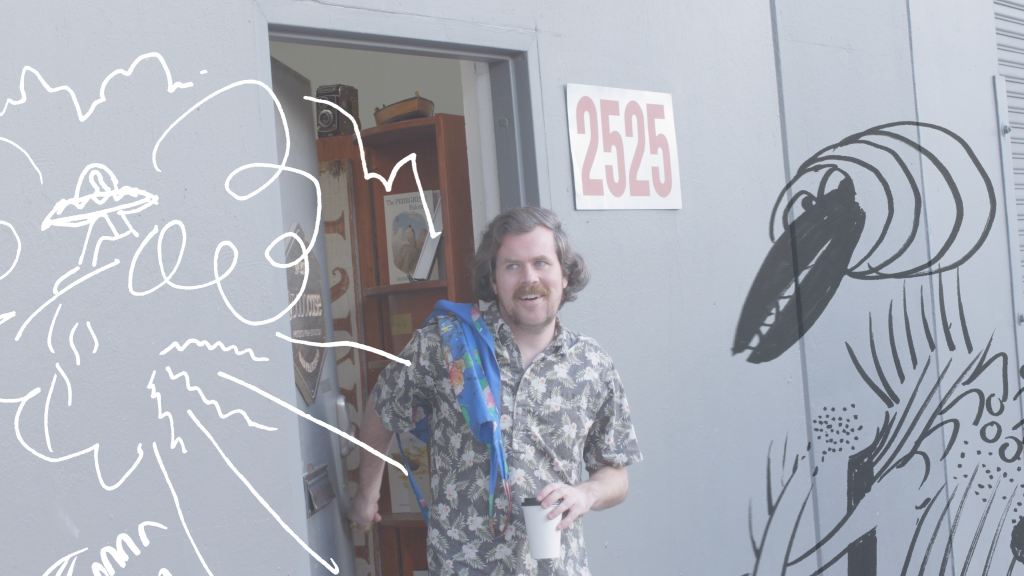 "It's important to do art," says Josh Daniel. "It should be something that… you need to do." Josh has been working in San Francisco for a little over a decade, which is quite a feat considering the significant changes the city has experienced in that time. As the cost of living rises exponentially, artists are leaving neighborhoods that they helped nurture and beautify for decades.
You'd never guess this was the case by following Josh around the city. He has a happy-go-lucky way of meandering from the art supply store to his printmaking studio, finding inspiration for sketches and screen prints in everyday life. Check out Josh's video, the latest entry in the 12FPS Artist Profile series:
It's not that Josh is unaware of the winds of change blowing about him—or unaffected by them. He has watched the city's bohemian culture shrink, and admits that the "romanticism" of the artist's lifestyle has long since faded away. For Josh, it always comes back to the simple fact that making art is a necessity. In art and in life, getting anything important done is a step-by-step process that takes focus, no matter what's going on around you. Zero in on the details, and glimmers of magic are sure to emerge from the ordinary.
In his work, Josh makes a distinction between creativity and process. It got us thinking about upcoming 12FPS projects, which are filling up our schedule for the spring and summer. Sometimes ideas come fully formed, but more often than not, our best concepts take shape in the middle of a production. We have to be ready for the script to change and the story to expand, even after we've started recording. Just like Josh Daniel, we never know what we're going to get until we lift the metaphorical screen to see where the ink fell. In the meantime, all we can do is get to work.