Tung Chiang's passion for ceramics runs deep. Even in his years working as a graphic designer and advertiser, he would spend late nights throwing pottery. He officially transitioned from 2D designer to 3D artist, and has since taken the helm of San Francisco's Heath Ceramics as their director. His sunlit, second-floor office on 18th street is full of kilns, vast work tables, and beautiful pottery in various states of completion. As we learned in a recent video project with Tung, turning his hobby into a profession has only increased his passion for the process.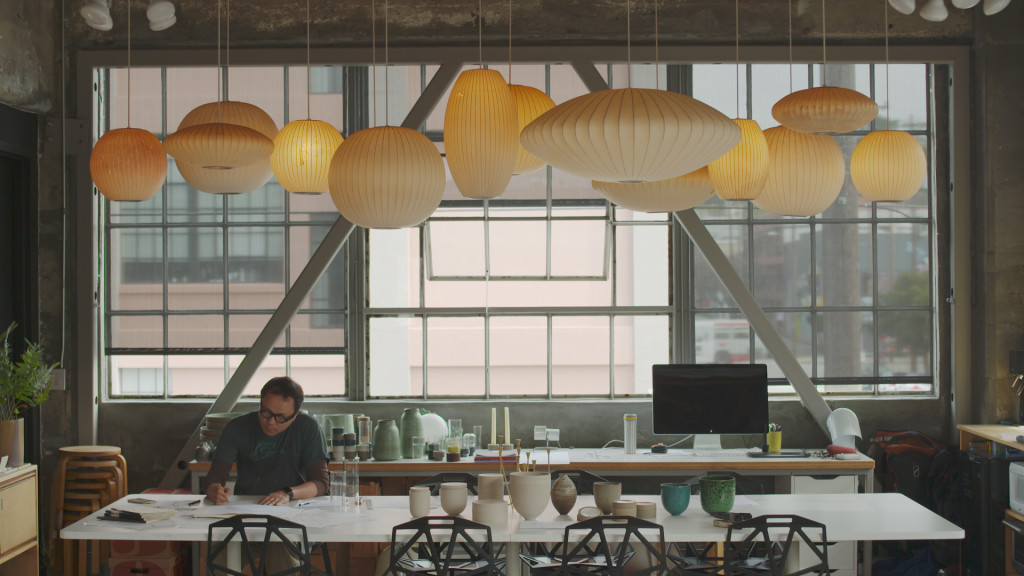 "When you let the clay throw on the wheel, sometimes you just have a little bit of control, and allow the form to emerge by itself," Tung told us. "My hands talk much louder than my head." When Tung starts a new piece, his warm smile settles into an expression of serene focus. The inspired artist inside him takes over, and a piece of pottery organically springs into being. Afterwards, Tung's instincts as a master designer kick in, as he appraises the new form and considers slips and glazes that might color its surface. How would a bright yellow hue or a two-tone palette add to this vessel's unique personality?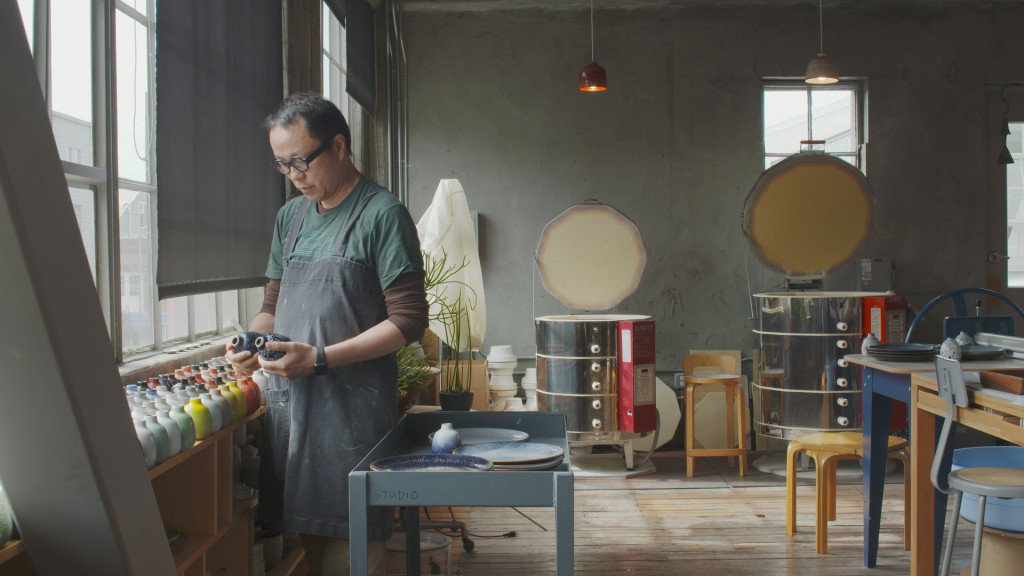 It's all about tactility, something that Tung longed for in his previous professions. "I realized what is missing [from my advertising work] was something that I could hand-make," he said. He found the perfect creative fusion in the ceramics world, and the ideal partner in Heath Ceramics, which recently celebrated its 50th anniversary.
As a group of creatives with diverse passions, we relate to Tung's journey to find a balance between his many talents. Tung is a kind and humbling person to be with. He is warm and compassionate, and brings to the art world a complexity of narratives told through a special, self-defining lens. "I do believe design should come from a person," says Tung. "There should be a personality. As a smaller company… we want to be different from what is already on the market." Mission accomplished! 
Click here to learn more about Tung Chiang and Heath Ceramics.