Our Santa Fe team just moved in to a new office in the Siler District, and a full third of the space is devoted to a big, beautiful kitchen. Where some companies have a rickety mini fridge, grimy microwave and cloudy water cooler, we have a sprawling range and butcher block countertop. There's a full-size fridge, food processor and arsenal of pots, pans, knives and cutting boards.
It helps that we're sharing the space with Leafy Greens, brainchild of 12FPS team member and master nutritionist Leah Devine Pokrasso. Leah guided us through a post-Thanksgiving cleanse by cooking up delectable detox lunches. Behold, wild rice in a chicken bone broth with bok choy cabbage and other veggies: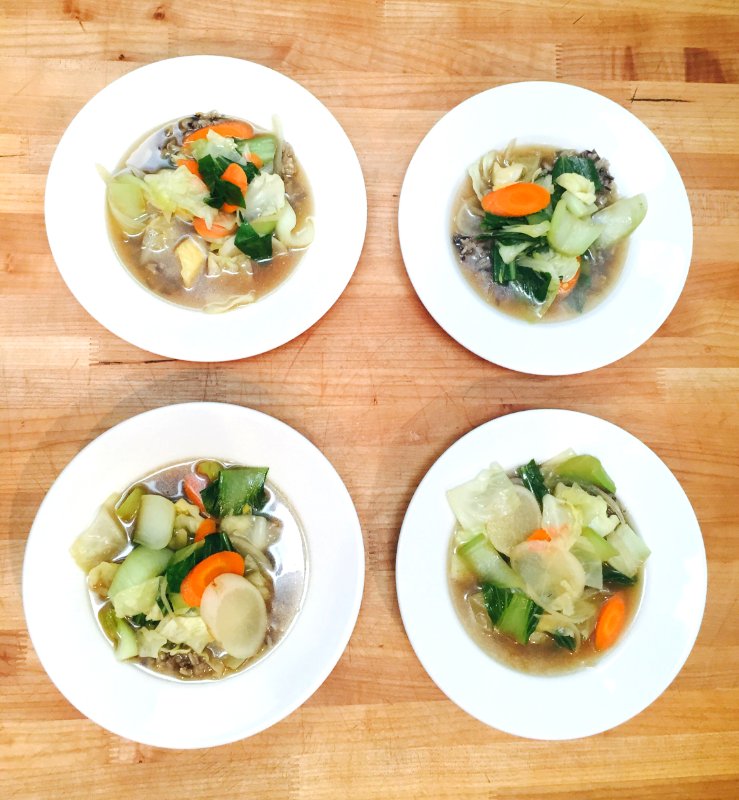 So, what does any of this have to do with business? For one thing, chopping up hundreds of vegetables—while beating back rampant pizza cravings—is quite the team building exercise. But even when we're not detoxing together, having a kitchen in our office has changed the pace of the workday. Breaking for a real lunch keeps our heads clear and sparks a shift in conversation. As we fill our bellies, we're also chewing on big ideas in the backs of our brains.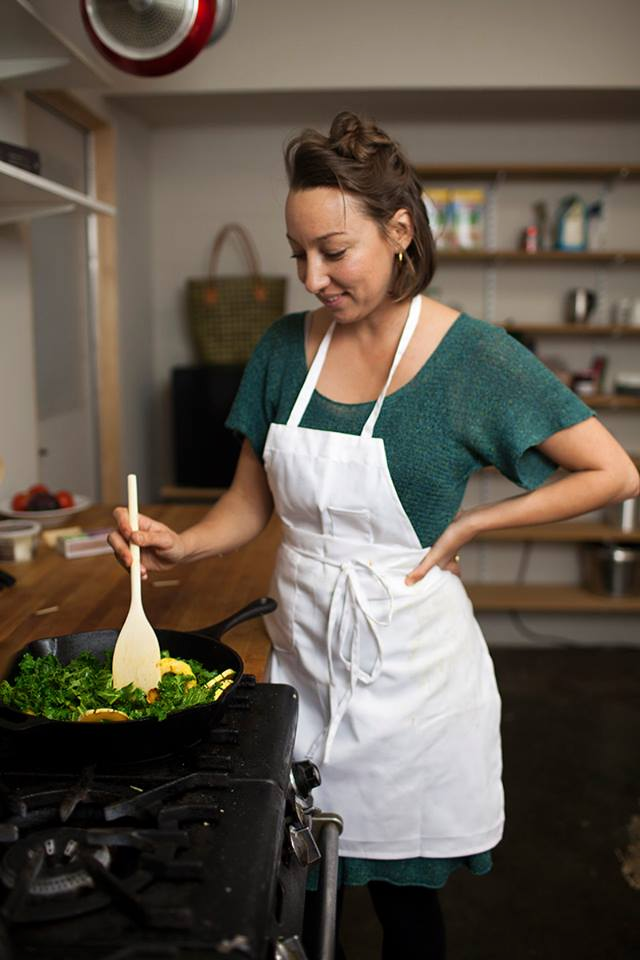 Leah cooks up weekly meals at the office for the 12FPS staff and neighboring businesses. Anyone is welcome, so just drop us a line if you'd like to join in the delicious fun this week.
Until then, here's a recipe for bone broth that you can prepare at home to warm up your winter. Bone broth is delicious and nutritious! The flavor is deep, round and the texture is smooth and velvety. Bone broth aids in digestion, gut health, inhibits infection, fights inflammation, promotes bone health and healthy hair, skin and nails.
Follow Leah's culinary adventures on the Leafy Greens blog and Facebook page. Brain appétit!