In the virtual world of Empires & Allies, it's red versus blue. Zynga's mobile strategy game calls players to team up against an evil world order and liberate the globe one nation at a time. Although the game's moral universe is starkly monochrome, when Zynga hired us to produce a 30-second spot showing off new features of the game, we discovered that the visual experience of playing it was actually quite complex. How do you put across the app's team building premise between all of the whirring war machines and spectacular explosions? It was time to enter The Matrix.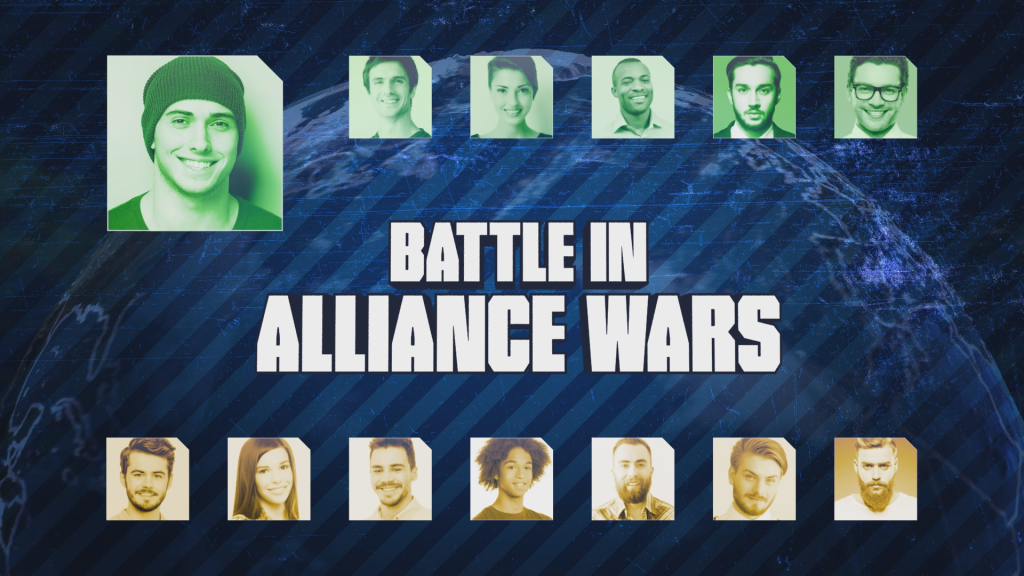 Our team member Adam Kennedy started by working with the development team to capture gameplay footage straight from the game engine. He created sequences playing off of the red and blue color palette to guide the viewer's eye through epic battles. "The underlying essence of Empires & Allies is this idea that when faced with immense challenges, people are able to come together and tackle them head-on," says Adam. "We needed to show the viewer what the game is all about while making it clear who's the good guy and who's the bad guy."
Adam built a custom digital model of a globe based on the game's user interface. During the 30-second spot, the globe spins to show off battlefields that your team will navigate. "It's a familiar visual that ties together all of these different things that are going on," Adam explains. "The randomly marked off territories make it clear that this game world is an alternate world from our own." Our final step was to translate the spot into 15 different languages, a process that connected the global scope of the game's universe with its real audiences. In the end, we created 40 different versions of the video, for distribution near and far.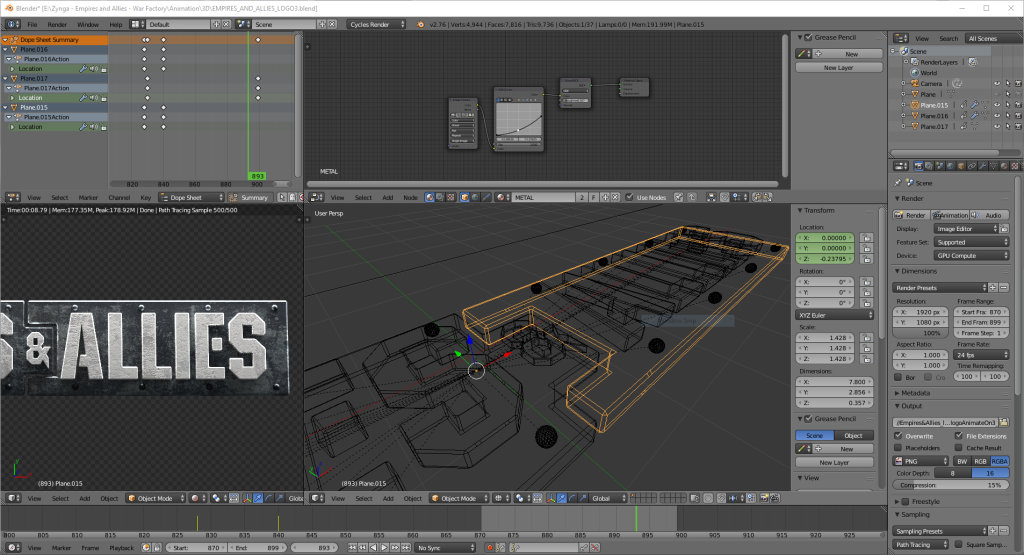 Zynga's Empires & Allies spot was our first foray into the gaming market, and taught us a lot about translating visuals from one platform (a game) to another (a video). "It's also a good case study of the importance of having all of your different files organized well," Adam points out. "I made a spreadsheet to help manage the localized graphics along with the different variations of the timeline. This was critical in case we needed to make revisions or re-export a certain version. The final set of videos was approved on the first round."
Watch the video below, and download the Empires & Allies app for Android and iOS.