Creative Startups is a startup accelerator designed to empower businesses who blur the lines between innovation, expression and technology. Select creative businesses participate in three months of online classroom instruction, followed by a deep dive, where all of the startups and mentors come together for an intensive week of business planning and mentorship. In a time when so many in the startup world—accelerator programs, and venture capital firms—are only interested in technology companies with huge financial upside, it's great to see one providing much-needed support for the creative economy.
But don't be fooled; even though they were founded in New Mexico, Creative Startups has an impressive network of business leaders from Silicon Valley and around the globe, and they are incredibly eager to connect people. Several months of amazing courses and mentorships later, and we had refreshed our vision of where 12FPS was headed. In the months following the CS deep dive, we designed a new look for our brand, relaunched our website, and implemented all-new streamlined operations.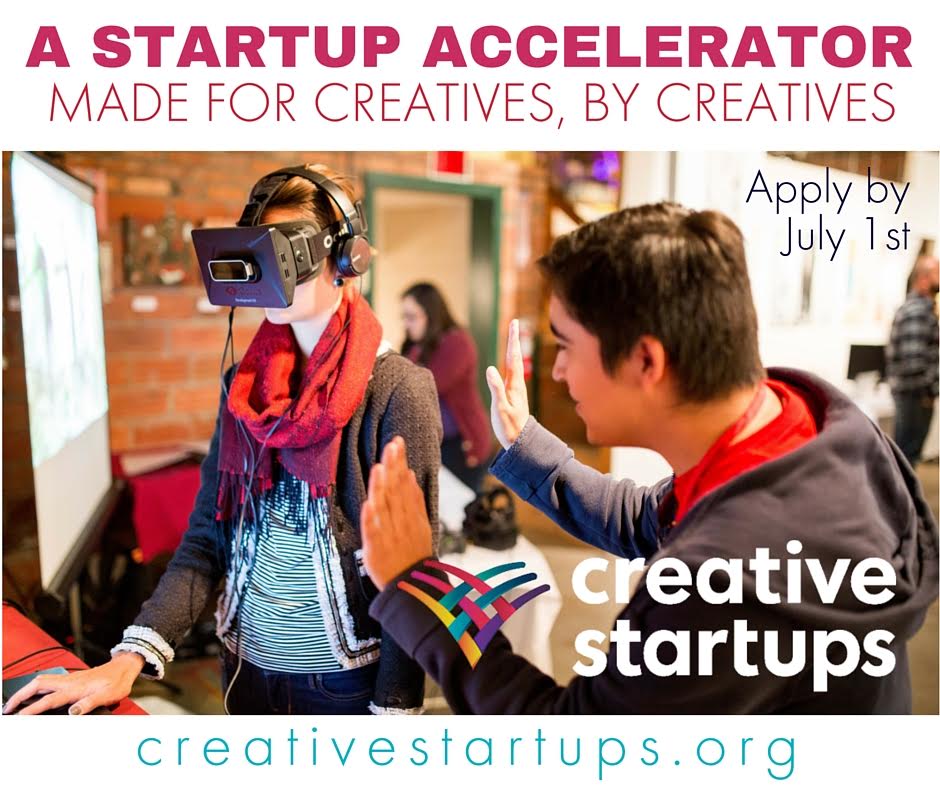 In 2015, we we're part of the second class of creative startups. Our peer companies are merging technology and creativity in a broad range of applications–from 3D printed artwork that helps blind people experience museum masterpieces, to an online marketplace for Native American designers and artists. In the previous year, our friends Meow Wolf went through the program, and it proved to be a pivotal year for them as they raised over $3 Million to launch their project, The House of Eternal Return. They've helped us foster lasting relationships with the companies and mentors we met through the program, and they continue to provide us with excellent guidance and insight.
Now the 2016 Creative Startups accelerator is just around the corner, and they've been crunching some numbers about the effectiveness of their program. Check it out:
17 of the 21 startups are still in operation. By comparison, 75% of applicants who did not go through the program are out of business.
80% of startups participating have women or minorities at the helm. By comparison, the average accelerator comes in at 17%.
Overall, the startups have raised $3.5 million and created over 70 full time jobs.
It's empowering to see that our Creative Startups family is building a new generation of diverse, sustainable and creative tech-inspired businesses! If you own a startup, we highly recommend applying for a spot in the 2016 accelerator. The 10-week course will link you with 60 amazing mentors and a $50,000 investment pool. Come join our global network of alumni and mentors, and jumpstart your creative business!
This year, Creative Startups is accepting applications for two sites: Albuquerque and Winston-Salem, North Carolina. The application deadline is July 1, click over to their homepage right now and check out the application requirements. To learn more about Creative Startups, check out their Facebook and Twitter.