"Who am I, and what does that mean?" LGBTQ+ youth tackle these questions from unique perspectives every day. This project calls on their friends and family to support them with passion and persistence.
I AM ME: Understanding the Intersections of Gender, Sexuality, and Identity is the first in a series of groundbreaking training videos for allies of LGBTQ+ youth. It's our second collaboration with New Mexico Communities of Care (NMCOC), building on a 2014 project that introduces this vital support network for at-risk youth and families in New Mexico. NMCOC saw a big gap in educational resources for LGBTQ+ allies, and asked 12FPS to create a video that pairs important information with powerful stories.
In New Mexico, this mission is vital. Half of LGBTQ+ students in the state feel unsafe at school, and they're more than twice as likely to be bullied than their straight peers. Shockingly, 32% of LGBTQ+ youth in New Mexico have attempted suicide, compared to 8% of their straight peers. These numbers are disproportionately high, considering that LGBTQ+ youth represent an estimated 7% of the total youth population.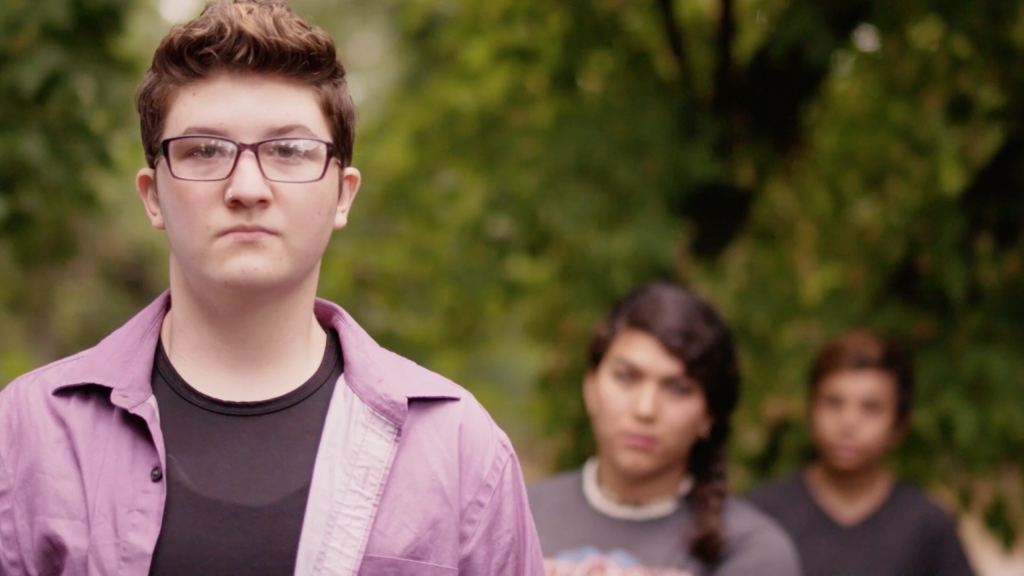 The numbers prove this is a serious crisis, but it really hit home when we sat down for interviews with LGBTQ+ youth. It takes uncommon bravery and maturity to navigate a world that doesn't always accept (and sometimes outright rejects) your identity. The kids bravely recounted moments of deep despair and great hope. "It was all these puzzle pieces that were scattered throughout my life," said Violet, an 18-year-old transgender woman who transitioned as a young adolescent. "We just had to pick (them) up one-by-one and piece it all together."
This is a concept that can be difficult for LGBTQ+ allies to understand. Being a young person comes with immense challenges, from bullying at school, to finding oneself and becoming confident with one's place in the world. Our youth come to us with not just one identity, but intersections of identity. Some of these identities, like gender or sexual orientation, come with additional challenges caused by societal discrimination, harassment and bias. This intensifies risk factors for these youth to a critical level. We all have a tremendous responsibility to support our young people to be authentic to their true identities. When LGBTQ+ youth ask "Who am I?" they should feel free to answer "I am me!"
Watch the full "I Am Me" video below, and check out the NMCOC website for a free "I Am Me" toolkit and other resources. NMCOC is also building an "I Am Me" community on Facebook, with lots of advice and tools for LGBTQ+ allies. Communities across New Mexico are already using these resources to educate allies and affect real change. We are so proud to be part of this unprecedented and impactful project! Thanks to all of the LGBTQ+ youth and allies who shared their stories.
I AM ME