How do you capture a phenomenon that's invisible to the naked eye? This guy took a flying leap to find the solution.
The story of our logo is tied to a late 1800's photographer with an ever-changing name. Eadweard Muybridge was a wandering Brit who also went by Muggridge, Muygridge and Maybridge. His simplest alias was Helios, the Greek god of the sun, a name that appears on many of his photographs. Muybridge was as mercurial as his monikers, and that was the key to his success.
As a young man, Muybridge worked as a bookseller in New York City and San Francisco. On a journey across the United States in 1860, he fell from a stagecoach and sustained a terrible head injury. The damage to his orbitofrontal cortex caused a host of problems—from double vision to emotional volatility—but also unleashed his creative side.
Back in London, he took up photography at the suggestion of his physician. Art therapy turned into a full-fledged career, as Muybridge experimented with the wet-plate collodion process and created a series of inventions that advanced the field of photography. He moved back to San Francisco in 1867, ready to document the American West with unprecedented skill and artistry. He dragged a heavy camera, fragile glass plates and a portable darkroom through Yosemite Valley, along the Pacific Coast and across Alaska. The Yosemite images made him famous, and caught the eye of former California Governor Leland Stanford.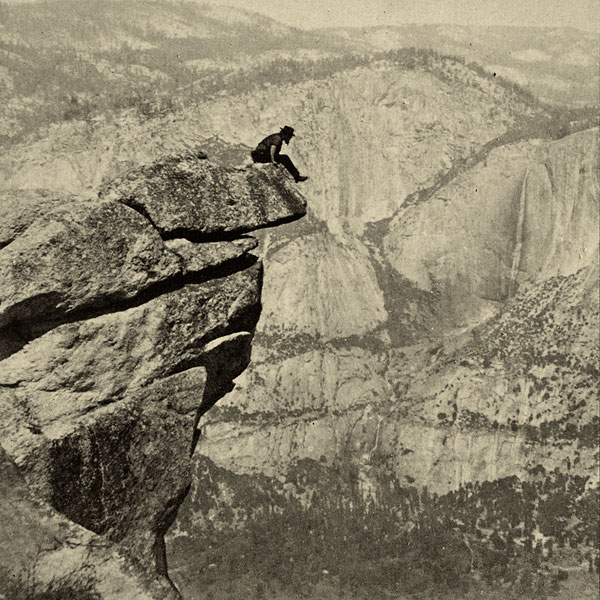 Eadweard Muybridge, 2,000 feet above Yosemite Valley. 
Stanford was a horse racing enthusiast, and hired Muybridge to settle a hot button issue of the day. Muybridge used a line of 12 cameras to photograph steeds at full gallop and prove that, for a split second, all four of their hooves lift off at the same time. The now-iconic images marked the first time humans had witnessed the phenomenon, as the eye is unable to track motion at such a high speed. Muybridge's experiment turned Greek myth into scientific fact, and accidentally gave birth to the motion picture. The results inspired him to invent the zoopraxiscope, an early film projector that used a spinning glass disk.
The 12FPS logo echoes the revolutionary frame where the horse takes flight, symbolizing our commitment to classical wisdom and our pursuit of innovation through wild experimentation. Check out our tribute to Muybridge's stop motion breakthrough below. Are you ready to take off with us?