When your business takes you on rugged adventures that are far off the grid, there are inherent challenges to spreading the word about it. Try packing a full set of camera equipment along with your tent, sleeping bag, food and water purifier. It's enough to burst an ultralight backpack.
We have a lot of experience coordinating productions in remote locations with difficult conditions, from rural Indian villages to snowy Rocky Mountain peaks. When Boreas Gear recruited us for a special expedition, we were ready to answer the call of the wild.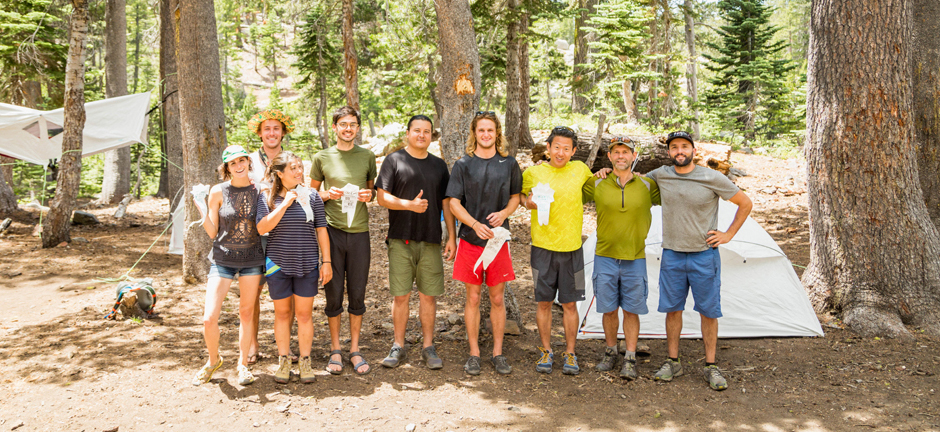 We joined the Boreas Gear design team on their first-ever Wilderness Design Workshop. Filming in remote locations may be tricky, but Boreas was eager to share the wild origins of their design process. They invited a group of young designers to tour their studio, and then spirited them away to a remote area in the Tahoe National Forest. With the expert guidance of the Boreas team, the participants brainstormed, sketched and built original tent designs amongst the trees.
We documented every twist and turn in the trail, capturing the transformative spirit of the event. It was invigorating to watch the designers turn sketches into prototypes using the simplest of materials. At the end of the day, they tested out the designs by rolling out their sleeping bags for a night inside their own creative cocoons. One participant perfectly summarized the experience in a single quote:
The entire weekend has been full of unexpected treasures. You know, having an idea for something like this and just doing it.
The no-holds-barred creativity of the event reminded us of our own creative process. We draw on classical wisdom, but foster an environment of untamed experimentation in our projects. Bravo to Boreas for inspiring young creatives!
Learn more about this project here, and check out the Boreas Gear journal for more adventures.