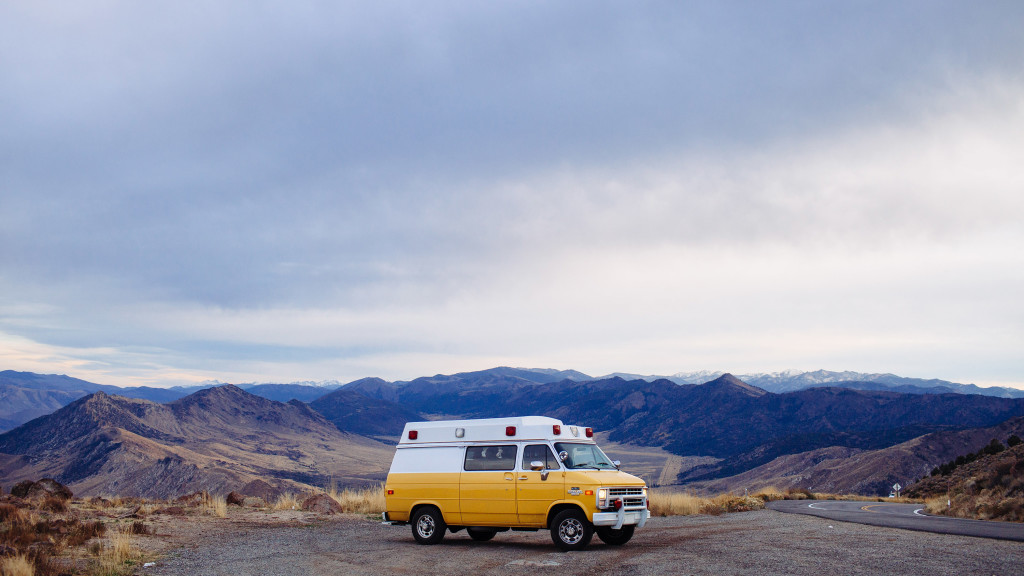 The road trip has been a hallowed American tradition since the dawn of the commercial automobile. Every classic adventure—the Disneyland pilgrimage, the Route 66 joyride—came with an essential array of photo opportunities. Postcards, Polaroids and interminable slideshows proved to friends back in suburbia that you really did ride Dumbo or stand on the edge of the Grand Canyon.
Our story begins with Betty, a 1980's ambulance with a dead engine and a hungry look in her headlights. Our first glimpse of her is in an overgrown Colorado Springs backyard, but we can already imagine 1,000 adventures at her helm. Road tripping is on the rise again, and our tech-obsessed generation is better equipped than any before it to capture the beauty of the open road. This is our chance to add a new chapter to the ancestral photo safari.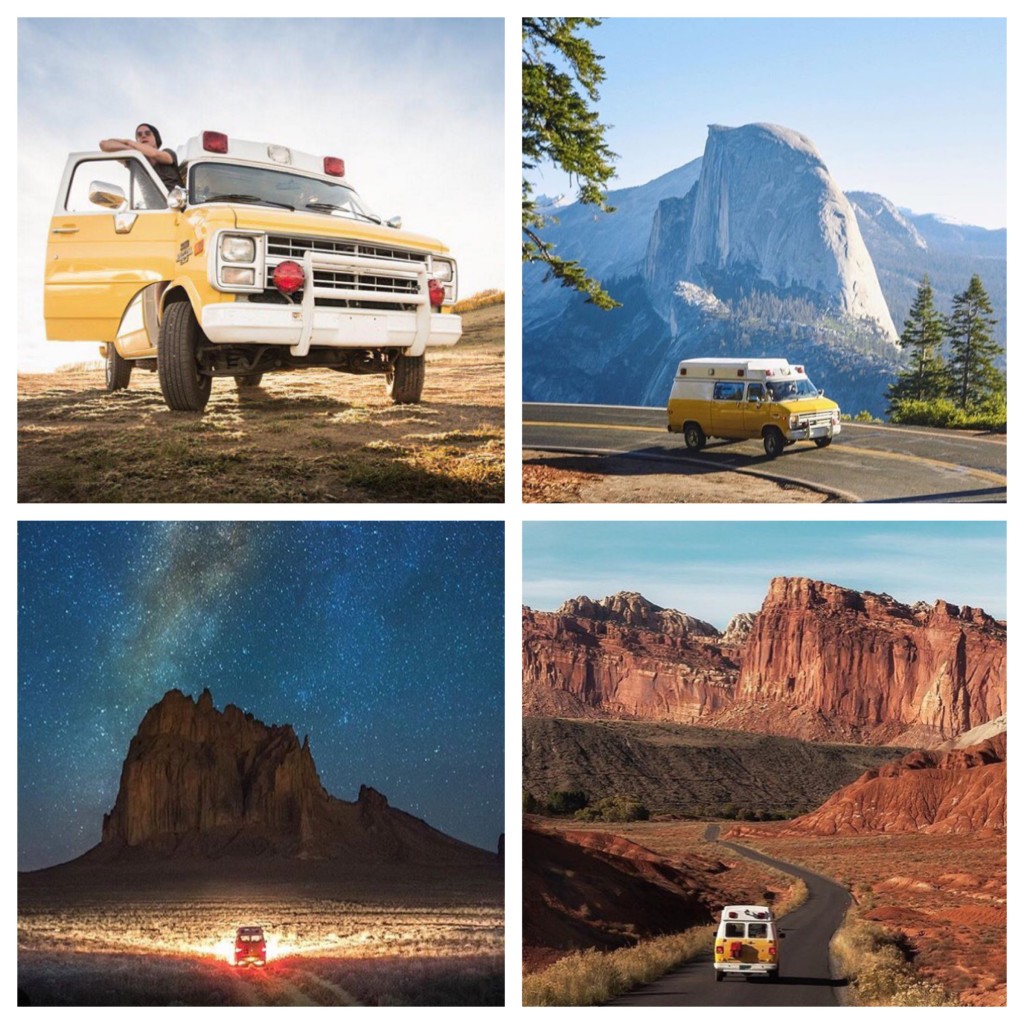 Glorious #BettyVenture moments by Oliver Vegas, Miranda Leconte, Ravi Vora, and Christoffer Collin
Since that fateful day, Betty has traversed the South Dakota Badlands, perched on the edge of the Grand Canyon and crossed the Golden Gate Bridge. She broadcasts her travels from the Instagram account Bettyventure, a travelogue inspired by daring adventurers throughout history, from Lewis & Clark to Jac Kerouac.
12FPS took Betty for a spin with roadsteaders Ben Schuyler and Daniel Volland, who write the travel blog When The Road Is Home. They traced Betty's roots back to the very beginning. Here's an excerpt: 
The story goes that Betty was converted to an ambulance by the military soon after her 1985 birth, though she didn't find much use while in service. The military ambulance was pulled off the lot and sold to someone in New Jersey, where it later traveled to Colorado without oil in the engine. Needless to say, Betty needed a new engine when Adam purchased the van. Many of Betty's peculiarities from her time as an ambulance remain to this day…
Learn more of Betty's origin story on When The Road Is Home, and check out the Bettyventure hashtag for posts from the many wanderers who have crossed paths with our sunny yellow albatross.